Quality Assurance
Quality. Service. Satisfaction.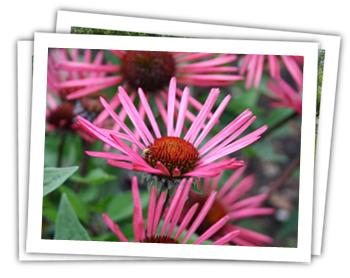 Quality
We are passionate about perennials and are dedicated to growing and selling high quality product. We take the extra step to ensure that all of our customers receive great product at competitive prices.
Service
Our dedicated and knowledgeable staff is committed to serving you. Each member of our team has previous experience in the horticulture industry, and their diverse skills and knowledge can assist you with all of your perennial needs.

We also understand that your time is valuable, therefore we offer quick and efficient service. We will ensure that your order will be ready upon arrival and staff will be eager to load your truck! Need an order brought to a job site? We can fit you into our regular delivery schedule!
Satisfaction
We guarantee that you will be satisfied with our perennials and that your orders will be filled with high quality product. If you are unsatisfied with the product you receive we will offer a full refund or replace the product at no extra cost.
Our Guarantee
We guarantee that our stock will be true to name. If any material that you receive proves otherwise, then we will replace it or offer a full refund.
We take responsibility for our perennials until you receive your order, after which we do not assume responsibility for any damaged or mistreated product.

It is worth the trip to Millgrove!